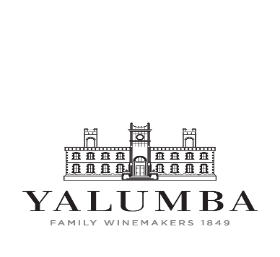 13th May, 2021
A Greener Auswine
New Eco-Friendly Packaging on the Way
We have been concerned for some time about our reliance on single use plastics, and although the airsacs have proved to be the best and safest form of packaging to date, we are now moving over in the next 6 weeks to eco-friendly recyclable packaging. This is a major change and improvement to our business and will considerably reduce our footprint on the planet. To those customers who have been pushing us in this direction, we say thank you, we were listening and were personally concerned. This is a first step on the journey.
Our winery of the month is Yalumba. Yalumba is at the forefront of the Australian wine industry and the vast majority of its wines are organic and vegan friendly. The winery sees climate change as a significant challenge for the wine industry. Their teams are continuously trialling new ways to reduce water consumption and impact on the environment. In 2016, they installed the largest solar system in an Australian winery, which generates approximately 20% of their on-site power use. Yalumba  are also in the process of a water preservation trial that imitates the anticipated harsh conditions of climate change. For more information go to www.yalumba.com/about-us
They also make extremely good value wines and their top end wines are particularly good and often overlooked. Yalumba are our winery of the month in May 2021 as we too also move to reduce our footprint on the planet. We are offering a discount of 10% on all May purchases.
You can see our full selection at www.auswinesonline.co.uk/product-category/yalumba/
Back in Stock
Majella Sparkling Shiraz – previously in very short supply
Coming Very Soon
Some additional lines from Stella Bella – due 1st week in May
Great Offers
Runamok Chardonnay £65 for a case of 12. Great glugging wine for Summer www.auswinesonline.co.uk/wines/uncategorised/runamok-chardonnay-12-case/
Woodlands Clementine – Bordeaux Style blend, Cabernet, Merlot, Malbec. Previously £41 per bottle, now £27 www.auswinesonline.co.uk/wines/woodlands/woodlands-wilyabrup-valley-clementine/
Mobile phone numbers – These really help if there is a problem, and our couriers are now texting to advise of delivery, giving a 2 hour timeslot. This week 2 deliveries were delayed by problems in location the houses, and as neither had a phone number, this caused substantial problems.
Keep safe and take time to enjoy a great glass of Aussie wine in the garden
www.australianwinesonline.co.uk