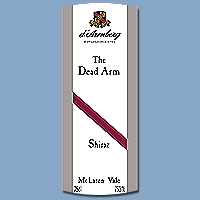 29th September, 2016
d'Arenberg Tasting
Friday night (30th September) sees one of our most anticipated tastings in the shop. We have eight D'Arenberg wines on taste with commentary by a representative from the importer.
D'Arenberg as a brand has been held in high esteem for a long time in the UK and its wines are seen as some of the best to come from Down Under. A family business with emphasis on quality wines of character with names such as Dead Arm, Feral Fox, Lucky Lizard and The Noble Wrinkled Riesling. We are looking forward to a great tasting and to experience a wide range of great flavours.
At Christmas we make up special D'Arenberg cases which sell extremely well and we have grown the number of their wines that we stock quite considerably over the last few months. We think we may now stock more lines than virtually any other outlet in the UK, and we are happy to do so because of their quality and uniqueness.