28th May, 2021
Fathers Day and Driftwood Estate
Father's Day on June 20th and a great new Winery of the Month
We all know a gift of great Aussie wine will make his day. However, if you want to give him something different to enjoy, we also have the following goodies to spoil his palate. All these offers have a very limited availability.
Port – a 2007 Colheita, stunning stuff https://www.auswinesonline.co.uk/?s=colheita
Fortified Shiraz – d'Arenberg Vintage Fortified Shiraz, wonderful stuff https://www.auswinesonline.co.uk/wines/darenberg/vintage-fortified-shiraz/
Gin – A whole range of Aussie gins https://www.auswinesonline.co.uk/colour/gin/
Yalumba Caley Special Edition www.auswinesonline.co.uk/wines/yalumba/yalumba-the-caley-collectors-edition/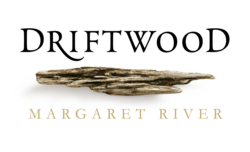 Winery of the Month – Driftwood Estate
Back in stock but with limited stocks. Driftwood Estate is a boutique winery set in the stunning Wilyabrup sub-region of Margaret River, Western Australia. Established by Tom and Helen Galopoulos in 1989 on what had previously been a country retreat, the winery immediately received acclaim when its first wine, a Semillon produced in 1993, won a special commendation in a British competition.
In 2009, leading Australian wine writer James Halliday rated Driftwood Estate as one of the best wineries in the Margaret River region. This result has continued into the 2021 Wine Companion, where Driftwood Estate has again been rated a 5 Star Winery. The vine resources are exceptional, having had years of nurturing to ensure they produce premium fruit showcasing the Wilyabrup sub-region beautifully.
The winemaking philosophy behind the Driftwood wines is one of simplicity – quality wines are made in the vineyard. While winemaking can have a positive input, having premium quality fruit is essential. This is why Driftwood Estate is so fortunate to be located in one of the greatest viticultural areas in the world, sourcing super premium fruit year in year out. With premium quality fruit, our wine making philosophy is all about protecting and expressing the qualities found in the grapes, so that the wine lover can enjoy the pure, varietal and regional flavours from the Wilyabrup sub-region of Margaret River.
As our winery of the month, all the Driftwood wines are offered at a 10% discount until 30th June 2021. www.auswinesonline.co.uk/product-category/driftwood-estate-wines/
On-Going Offers
Tyrrell's Rufus Stone Heathcote Shiraz
Full flavoured shiraz with great fruit taste, my new favourite on offer at £17.49 www.auswinesonline.co.uk/product-category/tyrrellaes-wines/
Woodlands Clementine – Bordeaux Style blend, Cabernet, Merlot, Malbec. Previously £41 per bottle, now £27, I just love the depth the malbec gives this wine www.auswinesonline.co.uk/wines/woodlands/woodlands-wilyabrup-valley-clementine/
Runamok Chardonnay £65 for a case of 12. Great glugging wine for Summer www.auswinesonline.co.uk/wines/uncategorised/runamok-chardonnay-12-case/
Chapel Hill Verdelho Great wine from a great vineyard, it may not be available for much longer. Normally £16.99, now £14.99 www.auswinesonline.co.uk/wines/chapel-hill/chapel-hill-verdelho/