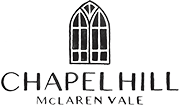 1st March, 2021
The Case of the Disappearing Wineries
The Case of the Disappearing Wineries (and March Offers)
We often get asked if we can obtain a certain wine or if we will specifically import wines from a particular winery. Logistically if a wine is sold in the UK we will probably be able to get hold of it, but if it is not we are unable to import directly on our own behalf.
The way the business works is relatively straight forward. We buy from a small number of importers who bring in wines from all over the world. They often buy container loads, and break them down to sell, at a price, to independents like ourselves. This allows us to stock wines from many different wineries. However, wineries can be fickle and often move away from importers on a regular basis and some even delete countries from the list of places they send wine to. D'Arenberg regularly stop sending some wines to the UK, particularly if they can sell their full production at better prices in Asia.
We often see very good wineries disappear from the UK, sometimes temporarily, and on other occasions for good. This year a crop of wineries are disappearing from the listings of our importers, and as yet we have no idea when or where they will reappear. It may be last chance saloon for their wines.
Madfish and Allegory are brands which have gone recently. We bought the balance of Allegory's UK stock, however it has virtually all now gone (Only 5 bottles of Shiraz left as I write this)
In the same vein we have swept up the balance of Chapel Hill stock, but this is being sold quickly and we do not know if some other importer will pick it up. We have limited availability.
Fraser Gallop is also moving importer and we have no visibility of a new one. We have passed on some great offers on a few of their wines ;
Fraser Gallop Parterre Cabernet Sauvignon £10 per bottle off, was £33 now £23.
Fraser Gallop Cabernet Merlot was £20 now £18
Fraser Gallop Semillon Sauvignon was £18 now £16
Our winery of the month is Stella Bella. Stella Bella is rated amongst the best wineries in Australia and has set the benchmark for producing southern Margaret River wines. Today Stella Bella is continuously evolving to create beautiful wines that captivate and create a memorable wine experience. We have 10% off the whole range from this marvellous Margaret River winery from Sunday 28th February till 31st March 2021.
You can see our full selection at www.auswinesonline.co.uk/product-category/stella-bella/
Other Offers
Runamok Chardonnay £35 for a case of 6.
Mobile phone numbers – These really help if there is a problem, and our couriers are now texting to advise of delivery, giving a 2 hour timeslot.
Keep safe and take time to enjoy a great glass of Aussie wine in lockdown.