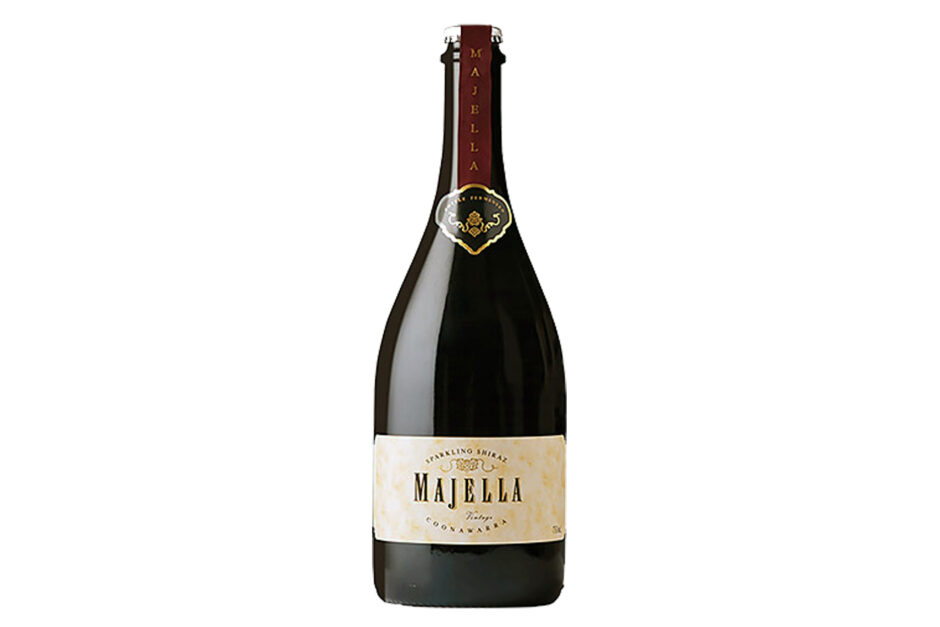 25th July, 2023
Sparkling Shiraz: Unraveling the Irresistible Charm of Australia's Unique Bubbly
Sparkling Shiraz UK – An Introduction
When it comes to iconic wine styles, Sparkling Shiraz stands out as one of Australia's most intriguing and delightful offerings. Combining the rich, fruity flavors of Shiraz with the effervescence of sparkling wine, this unique blend creates a captivating and indulgent drinking experience. In this article, we dive into the world of this iconic sparkling wine, exploring its history, production methods, tasting notes, and why it has become a beloved choice for wine enthusiasts worldwide. So, let's raise our glasses and toast to the irresistible charm of Australia's Sparkling Shiraz!
Wikipedia describes this authentic Australian taste as uniquely Australian. It is however now loved around the world and copied in many different wine growing areas.
The History of Sparkling Shiraz
Sparkling Shiraz traces its roots back to the late 19th century when Australian winemakers sought to experiment with Shiraz, the country's flagship grape variety. While traditional Shiraz wines had already established a strong reputation for their bold and spicy character, winemakers were inspired to explore new avenues of expression.
The sparkling winemaking technique, popular in Champagne, France, caught the attention of Australian vintners, who saw an opportunity to blend the inherent robustness of Shiraz with the effervescence and elegance of sparkling wine. The result was a uniquely Australian interpretation that quickly gained popularity among both locals and international wine lovers.
Production Process of Sparkling Shiraz
The process for making this type of wine is similar to that of other wines made by using the Champenoise process.
Like traditional Shiraz wines, the Sparkling  version begins with the careful selection of high-quality Shiraz grapes. The grapes are harvested at their peak ripeness to ensure optimal flavors and sugar levels. After the initial fermentation, where the grape juice is turned into still wine, the base wine for Sparkling Shiraz is created.
The next step in producing Sparkling Shiraz involves a process known as the "Traditional Method" or "Méthode Traditionnelle." This method is similar to that used in Champagne production. The base wine is bottled, and a mixture of yeast and sugar, known as "liqueur de tirage," is added to initiate a secondary fermentation within the bottle.
Once the secondary fermentation is complete, the bottles are sealed with crown caps and left to age on their lees (spent yeast cells). This aging process contributes to the development of complex flavors and textures, adding depth to the final wine.
Riddling and Disgorgement
After the desired aging period, the bottles are placed on special racks known as "pupitres," and periodically rotated in a process called riddling or "remuage." This process helps move the lees to the neck of the bottle. The neck of the bottle is then frozen, and the lees are expelled during disgorgement. A small amount of "liqueur d'expédition," a mixture of wine and sugar, is added to balance the wine's sweetness level.
The bottles are then sealed with cork and wire cage (muselet) to withstand the pressure of carbonation. Some of these wines may undergo further aging in the bottle to enhance complexity before they are ready for release.
Tasting Notes of Sparkling Shiraz
Sparkling Shiraz offers a delightful sensory experience that brings together the best of both worlds – the luscious flavors of Shiraz and the celebratory effervescence of sparkling wine. Here are some typical tasting notes commonly associated with this wine
Appearance: Deep ruby red color with vibrant purple hues, often displaying a fine and persistent effervescence that adds a touch of excitement to the visual experience.
Aroma: Intense and aromatic, with ripe blackberry, plum, and cherry notes, complemented by a medley of spices, including black pepper and clove. Hints of dark chocolate and toasty oak may also be present, adding complexity to the bouquet.
Palate: The palate is rich and full-bodied, with an abundance of dark fruit flavors leading the way. The bubbles lend a velvety texture, enhancing the overall mouthfeel. Balanced acidity and fine tannins provide structure, while a touch of sweetness contributes to a lush, harmonious finish.
Most Sparkling Shiraz hit their peak between 3-5 year old and become very interesting after a few years in the cellar.  Some however can last 10+ years from vintage. The fruits will tend toward more savoury interesting flavours, and will follow a traditional Shiraz's flavour transformation into tobacco and leathery characters.
Each Sparkling Shiraz is different with tastes, styles, and nose different every time. However it remains an enigma in every glass.
Why Choose Sparkling Shiraz UK?
What makes Sparkling Shiraz such a good choice for many occassions?
Sparkling Shiraz is a wine like no other, offering a distinctive and alluring profile that sets it apart from traditional red wines and even other sparkling wines. Its vibrant bubbles, lush fruitiness, and spicy undertones create a captivating experience that delights the senses.
With its balanced sweetness and bold flavors, Sparkling Shiraz pairs beautifully with a wide range of dishes. It complements rich, savory dishes such as roasted meats, barbecue, and hearty stews. Additionally, it can be enjoyed with desserts, especially those featuring dark chocolate or berry flavors.
The effervescence of Sparkling Shiraz adds a touch of festivity to any occasion. Whether you're toasting to a special milestone or simply celebrating life's everyday moments, this wine brings an air of joy and elegance to your glass.
Sparkling Shiraz is best served a little chilled. This is to slightly soften and round out its inborn intensity.  This versatile variety tends to go well with oriental food as well as meals featuring duck breast, Quail or game meats. For desserts it matches up nicely to rich desserts such as Christmas pudding.
Where to Buy Sparkling Shiraz UK
To fully experience the enchantment of Australian Sparkling Shiraz, it is essential to source bottles from a reliable and reputable retailer. One such destination is Aus Wines Online (www.auswinesonline.co.uk).
Aus Wines Online: Your Gateway to Australia's Finest Wines
Aus Wines Online is a trusted online platform dedicated to showcasing the best of Australian wines, including the finest selection of Sparkling Shiraz. With a passion for promoting Australia's diverse wine culture, Aus Wines Online has become a go-to destination for wine enthusiasts seeking the most exquisite and authentic bottles.
Carefully Curated Collection
Aus Wines Online offers an extensive range of Sparkling Shiraz wines from renowned Australian wineries, each handpicked for its exceptional quality and distinct character. Whether you're a seasoned wine connoisseur or a curious newcomer, you'll find a bottle that suits your preferences among their carefully curated collection.
Some examples of their extensive range can be viewed and bought by clicking on the names of the wines below. They also stock other sparkling reds, and these can be seen by clicking here.
The team at Aus Wines Online consists of knowledgeable wine experts who are passionate about sharing their love for Australian wines. They are always ready to provide expert guidance, ensuring you make an informed choice that aligns with your taste preferences.
With efficient and reliable delivery services, Aus Wines Online ensures that your chosen Sparkling Shiraz wines reach your doorstep safely and promptly. Whether you're ordering for yourself or sending a thoughtful gift, you can count on a smooth and hassle-free delivery process. They also seel more than 425 wines on their website and their focus on Australian product gives the consumer the absolute best choice of quality Australian wine.
Conclusion
Australia's Sparkling Shiraz captures the essence of the country's winemaking prowess, offering a unique blend of elegance, richness, and effervescence. As you venture into the world of this captivating wine style, Aus Wines Online stands ready to guide you on a memorable journey through Australia's finest wines.
Embrace the joyous celebration of flavors and bubbles that this wine brings to your glass. Visit Aus Wines Online (www.auswinesonline.co.uk) to explore their exceptional collection and immerse yourself in the enchanting world of Australian wine. Cheers to discovering the alluring charm of Sparkling Shiraz UK!