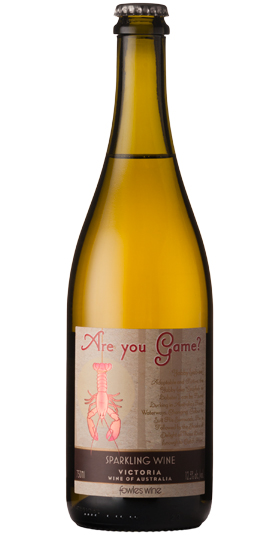 14th May, 2018
Are You Game Sparkling Vermentino
Are You Game Sparkling Vermentino by Fowles Wine takes me straight back to warm summer evenings sitting outside in Italy. Cold sparkling white made from a very Italian grape with lots of Citrus fruit flavour drunk with Antipasti or the little snacks served in bars. Fantastic flavour which excites and cleanses the palate.
I don't drink a lot of sparkling wine, but I like to find something different, and I found it here. Totally different from the normal chardonnay/pinot blends, and absolutely transported me back to balmy evenings (and daytimes) in Italy. The Italians make all sorts of sparkling wines from a multitude of grapes. they experiment and the flavour range produced is incredible.
Vermentino is grown extensively in Southern Italy and Sardinia. It is closely linked to Favorita which is a Piemontese grape. It has travelled well to Australia, and is used here to produce a fairly unique Australian sparkler.
You can buy this very different wine at https://www.auswinesonline.co.uk/wines/fowles-wine/are-you-game-sparkling-vermentino/